We recognize that all of our patients are unique and deserve to receive orthodontic care that reflects their individual needs. Our experienced and talented team is committed to working with you and your family to create a comfortable, stress-free, and rewarding orthodontic experience every time you visit our practice.
We are pleased to welcome you and your family, and we look forward to working with you.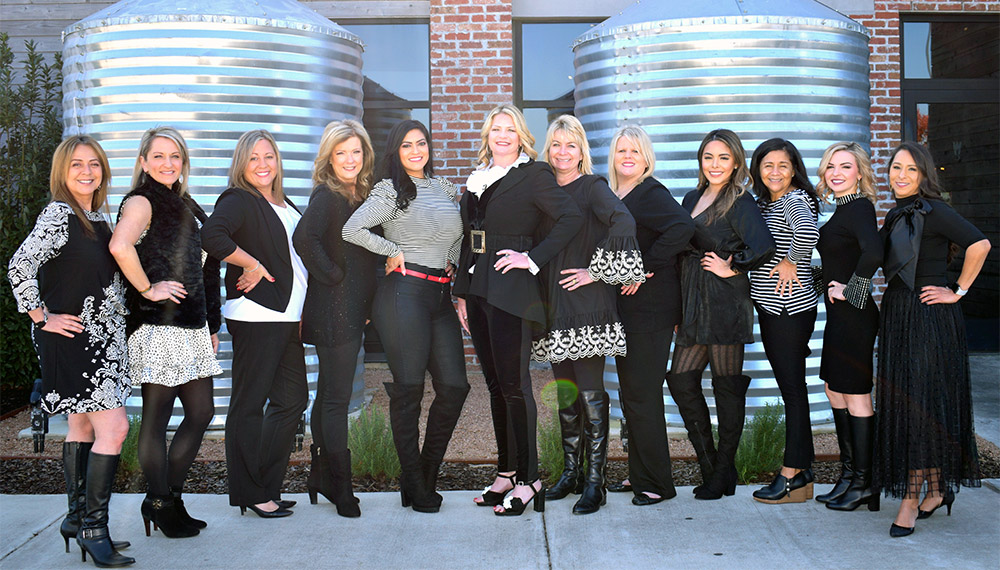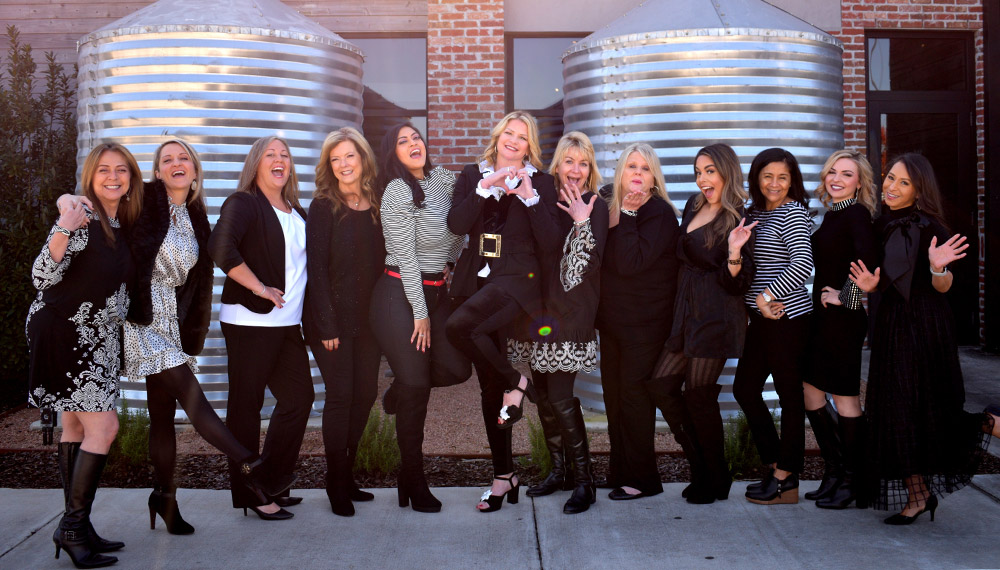 ---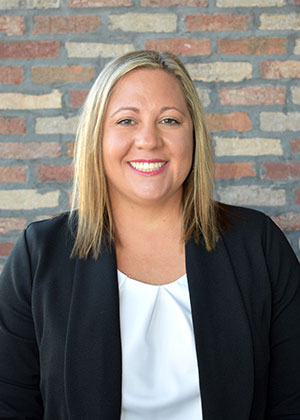 Brandi
Office Administrator
"I love being able to help and be of service to our patients. Working for Dr. Bailey means working for the best-of-the-best: she is caring and honest, always doing what is right for our patients. That dedication is shared by my coworkers!"
Brandi has been with Bailey Orthodontics since 2009, having started in the field in 2002, and is a Registered Dental Assistant. She manages the office effectiveness and efficiency, is our treatment, financial, and scheduling coordinator, and our insurance liaison. Multi-talented, she also manages our software, is our IT person, and provides chairside assistance, too.
Originally from Joplin, Missouri, Brandi now lives in League City with her husband John and three beautiful children, Mikenna, Jackson, and Marli. They also have two dogs, Maverick the French Mastiff and Rocco the Plott Hound. In her free time, Brandi enjoys being outdoors, traveling, reading in the bathtub, and making memories with family and friends.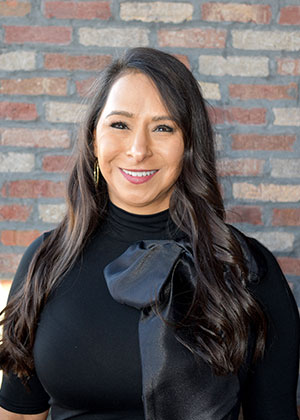 Terri
Patient Coordinator
With over 40 years of clinical experience, Terry's expertise in patient care is a great asset to our office. From scheduling your appointment to getting your insurance benefits, Terry always makes sure that your orthodontic experience is organized and beneficial for one whole family.
Terry has 2 children, son Scott and daughter Jennifer. Scott lives in San Antonio and enjoys collecting rare and unique cacti. Jennifer has recently moved to Oregon with her fiance Tim. When Terry gets a spare minute, she spends her time running or cycling in the trails or utilizes her creative skills sewing. If You ever need any assistance with anything Terry is ready to help and if you don't, stop by anyway and chat with her. She can always brighten up your day!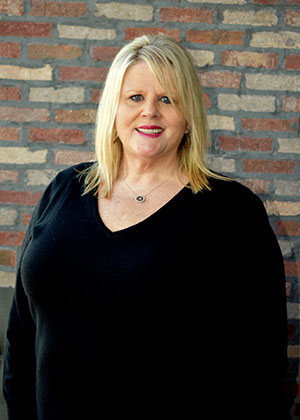 Julia
Patient Coordinator
With 24 years of medical experience and years of banking experience, Julia is a dynamic addition to our practice. Her attention to detail and expertise in areas of practice management contribute to the organization of our office. Julia is a family girl and loves spending time with them. She has a sweet fur baby Ellie May that brings her great joy. So whether you need to reschedule an appointment, ask a question about your account, or just need a laugh that will lift your day, Julia is the girl for you!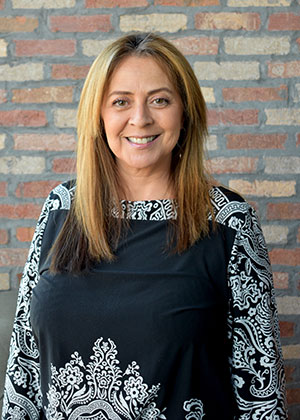 Marcela
Financial Coordinator
Marcela's office administration skills are invaluable to You. With experience since 1992 in the dental field, here at Bailey Orthodontics, she oversees all financial contracts/ insurance claims and processing. Marcela is a very hard worker and is determined to make your financing with is effortless and comfortable. Originally from California, Marcel moved to Houston in 2007. Enjoys her free time with her grandchildren and traveling.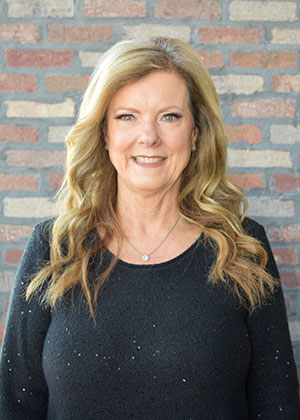 Karen
Treatment Coordinator
Karen is a bright spot in our patients' day. She always knows how to comfort her patients with a warm smile and great conversation. Karen is enthusiastic and educated with 40 years of orthodontic experience, she has a lot to offer. Her highest priorities are helping her patients feel at ease and making your orthodontic experience wonderful. Karen and her husband Greg have a great family, complete with 4 children and 9 grandchildren. Karen loves spending time with her grandchildren and also enjoys working out, hunting, and fishing with her husband.
There is no doubt that you will feel at home when you spend time with her here in our office.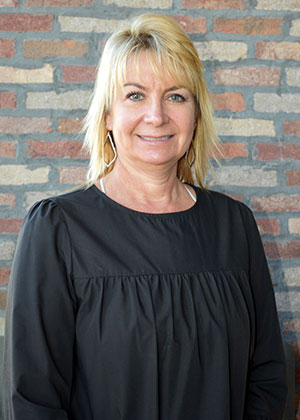 Donna
Orthodontic Assistant
Donna is a Registered Dental Assistant in the state of Texas. She brings over 24 years if experience in orthodontics to our practice and has so much to offer our patients. We are happy to have her as a part of our clinical team.
Donna has a 14-year-old son named Keller. As a family, they enjoy traveling, camping, and spending time on their boat on the lake.
With her love for orthodontics and her years of experience, you will feel confident and comfortable when you see Donna.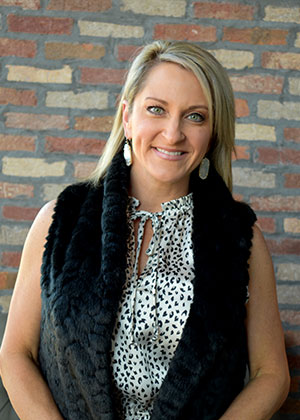 Tina
Orthodontic Assistant/ Marketing Coordinator
Tina is our marketing coordinator but also works as a clinical assistant to Dr. Bailey. Tina has combined 28 years of experience in orthodontics and oral surgery. She truly enjoys her job and it shows with her patients as she cares for each and every one of them like they are family. Tina has two handsome young boys, Blake and Brooks, who keep her very busy. In her spare time, she enjoys watching her sons play multiple sports such as select baseball, football, and basketball. Tina is a graduate of Deer Park High school and seems to know everyone. She definitely doesn't meet a stranger. Tina is eager to meet you and help you achieve your Bailey smile!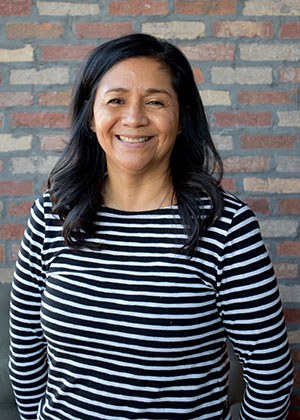 Sofia
Orthodontic Assistant
"I love learning about and spending time with our patients. It's amazing to see how the changes in a person's smile can change their lives. Their happiness at the end of treatment is amazing! Dr. Bailey and everyone on the team are dedicated to our patients. We're constantly learning about new treatments and ways to make our patients even happier!"
Sofia started in the field in 1995 and has been a receptionist, treatment counselor, and orthodontic assistant. She joined Bailey Orthodontics in 2014 and provides customer service, patient care, and chairside assistance with treatment and procedures.
Originally from California, Sofia loves living in Houston. She is the mother of three amazing daughters and grandmother of three beautiful grandbabies. She says they are her Angels of the World! Sofia loves to be with her family, and to relax at home with her bulldog, Louie, and Miniature Schnauzer, Frida.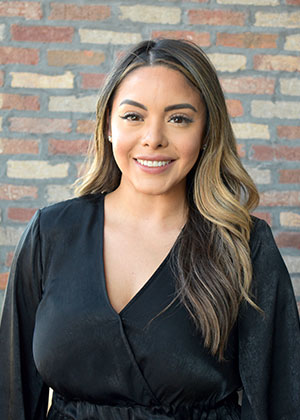 Meaghan
Clinical Assistant
"I love being able to watch a patient change from start to finish. That's especially true where we have small kids that grow and mature through their time with us. It's amazing to see their personalities blossom as they get a new smile! Dr. Bailey and my coworkers are a big family, and we consider our patients to be family, too!"
Meaghan joined Bailey Orthodontics in 2019, having started in the field in 2010. She works closely with our patients and assists Dr. Bailey with all phases of patient treatment.
When she's not at the office, Meaghan is almost always to be found enjoying time with the joy of her life, her ten-year-old son. She loves to be outdoors, and enjoys working out and cooking, too.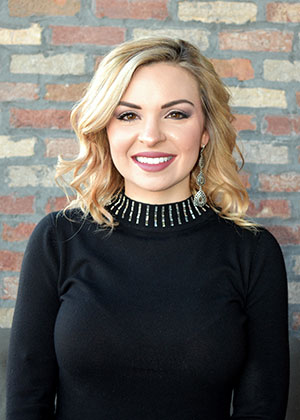 Morgan
Orthodontic Assistant
"I love interacting with patients and getting to see them through this journey. Seeing those smiling faces in the end is the best! Being part of Bailey Orthodontics is being part of a family. Everyone is generous, appreciative, and caring, always putting our patients first!"
Morgan has worked in the field since 2013 and has experience in general and cosmetic dentistry, as well as orthodontics. She is a Registered Dental Assistant and joined us in 2020. She provides patient care and assists Dr. Bailey in perfecting smiles.
From Crosby, Texas, Morgan spends much of her non-work hours with her husband and two beautiful children: a girl and a boy. She likes to shop, be at the beach, and spend quality time with her loved ones.